The first foal of the summer was born on the 2nd of May. Beautiful red stallion with elegant movements. The parents are Prýði frá Auðsholtshjáleiga and Fengur frá Auðsholtshjáleiga. Exciting days ahead. Prýði got in Conformation 9.5 for head. The judges' comments were as follows: Beautiful, fine – Finely chiselled – Well open eyes.
Her daughter Valdís from Auðsholtshjáleiga received the great praise of having the most beautiful judged head on an Icelandic horse in the world last summer at Hella. Judges comments were: Fine ears – Good ear position – Big eyes – Fine head – Chisselled – Light expression – Straight profile.
But we never know how this fine young foal is going to evolve.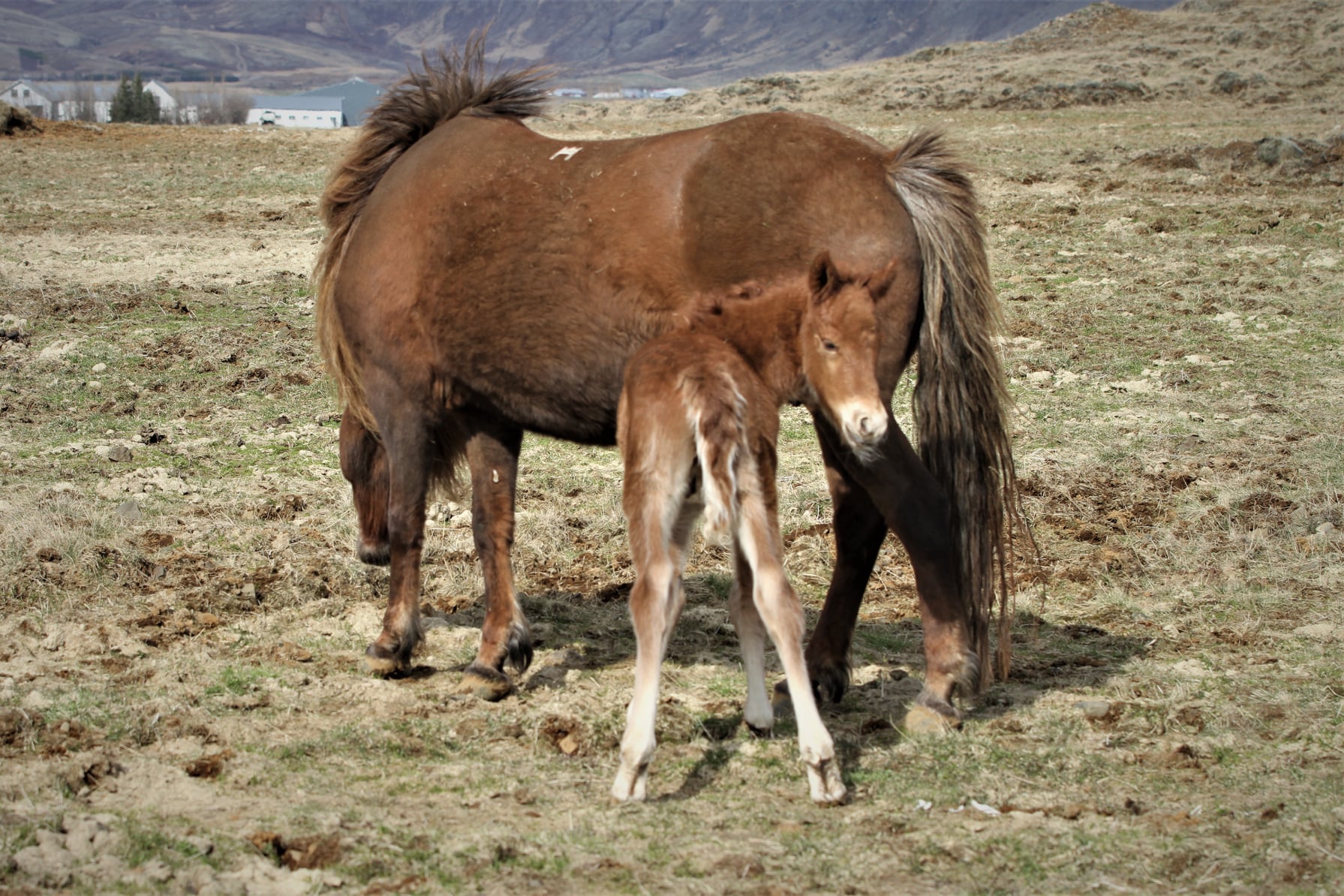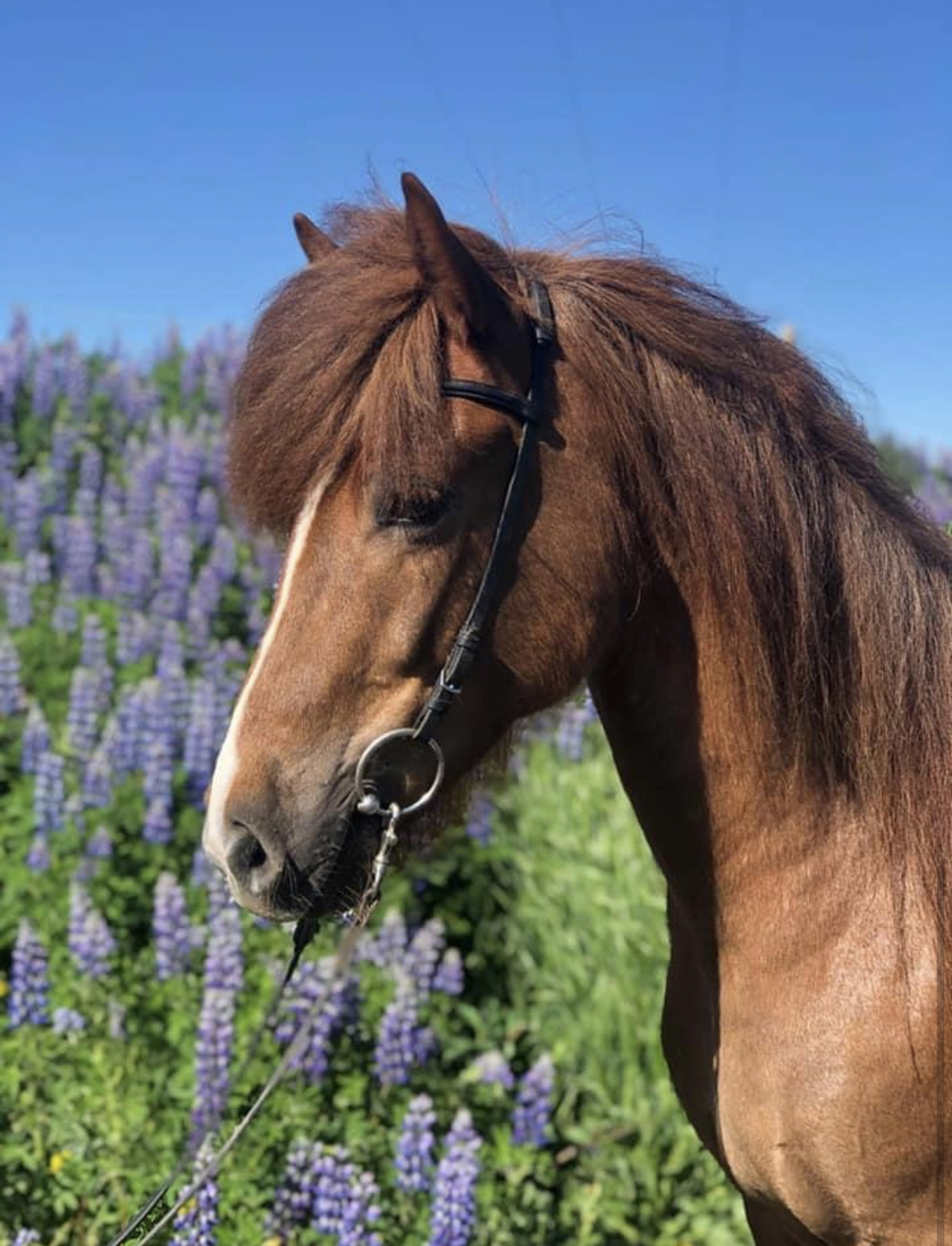 Valdís frá Auðsholtshjáleigum got in Conformation 10,0 for head, first Icelandic Horse in history to win that title.